Reports show airports to see higher customer footfall this summer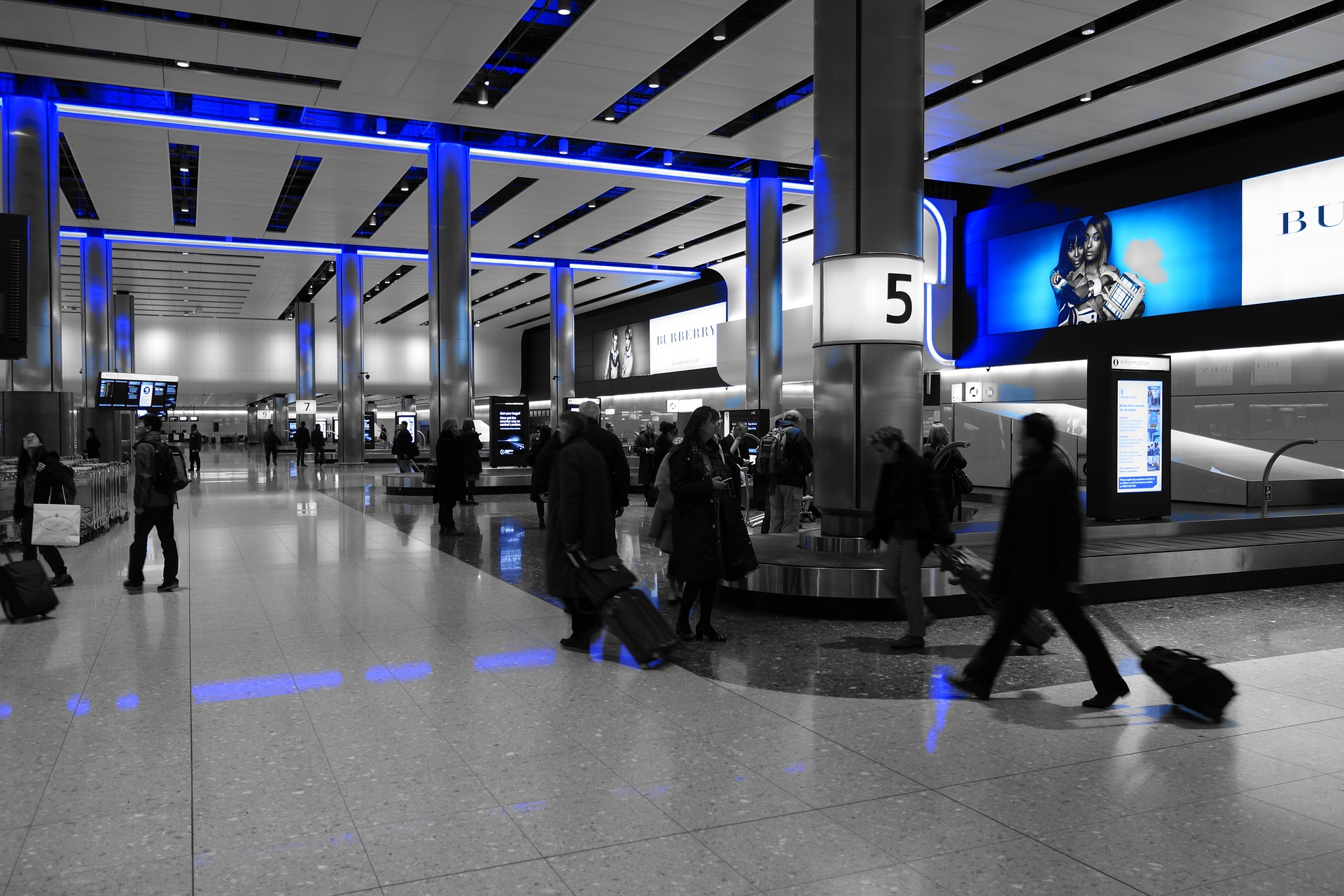 According to consumer spending reports, airports are to see a huge rise in passengers as consumers spend their disposable income on summer holidays in 2022.
As measures and restrictions eased around the pandemic, consumers have used their cards to book summer breaks. The Nationwide Spending Report has summarised that Brits spent more money at the start of this year, with Holidays, Airline fairs and cruises the three big outgoings.
The report also showed that in relation to January 2021, bookings were up over 300% in these areas, with cruises seeing a staggering 899% growth.
Chiorino has been working with airports for many years helping them effective move baggage around the vast buildings in a quick and easy fashion, and we welcome the news that more people will be going abroad in 2022. Chiorino works with a number of airports throughout the country, providing high-quality process belts to a large number of baggage handling sectors. For baggage handling employees, conveyor belts are extremely important for the efficient running of their jobs. With thousands of bags and suitcases passing through every hour, there's no room for mistakes.
Chiorino produces energy-saving conveyor belts that are able of meeting the growing demand for reliability, safety and fast handling of all types of baggage, from check-in to loading into the luggage hold. Our wide range of belts satisfy all application needs, whilst ensuring high-quality performance in full compliance with International Safety Standards.
For more information about how our belts can increase efficiency in your industry, call us today on 01977 691880 or contact us here.