A Day in the Life of Stuart!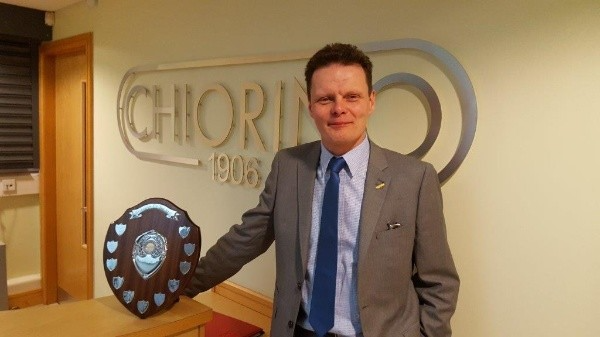 Chiorino has continued to develop and grow over the years and this is testament to its excellent team. To give a little more insight into some of our team members, we thought we would catch-up with our Technical Sales Engineer, Stuart Anderson, to chat about his experience at Chiorino!
What do you enjoy the most about working at Chiorino?
The thing I enjoy the most is the constant challenge to continue growing the business in the North.
What's Chiorino like to work for?
Chiorino has a great team of people who are all pulling in the same direction.
What does your day-to-day role entail?
Day to day I am constantly engaging with customers and forging relationships, which is a big part of my role. I also educate customers about the ever expanding Chiorino range and which belting technology would work best for their business.
What makes Chiorino different to other companies you have worked for in the past?
Chiorino are very flexible in the way they work and are constantly adapting.
What has Chiorino got coming up that you're looking forward to?
I'm looking forward to taking part in Foodex 2021, in April next year at NEC Birmingham. This is one of the top trade events for food and drink manufacturing and processing, and will be a great opportunity to meet others in the industry.
What do you enjoy doing in your spare time?
In my spare time I enjoy motor racing!