COVID-19 Update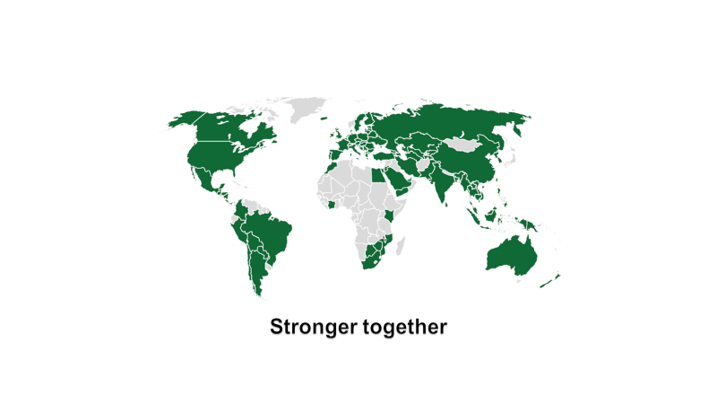 To all our Customers, Distributors and Partners,
Considering the uncertainty surrounding the recent outbreak of COVID-19, we thought it would be helpful to provide you with some information about ongoing actions being taken by Chiorino.
We are pleased to report we currently have no reported cases of the virus within our team, but we understand these are extremely uncertain times for everyone.
We are currently open and operating as usual. We have plenty of stock and continue to receive weekly deliveries from our HQ in Biella, who are fully operational.
We are committed to ensuring that both Chiorino and our deliveries are operating in the safest way for all.
We would like to reassure customers that we are taking all necessary steps to follow the guidance given by the government and the World Health Organisation at this time. We work to the highest standard of hygiene, and we are now also following government guidelines on preventative measures and deep cleaning in the light of this outbreak. We continue to be committed to getting your deliveries to you; our sales team are available on a 'Smart Working' basis during these times, working from either office or home to take your orders over the phone or by email and our website.  Either way, there is no interruption to the service we provide. This also applies to prospective customers, so please do continue to contact us.
Our production facilities remain open and in fact are now operating a shift system to keep distance between people with manufactured goods and deliveries currently running as normal.
Our warehouse works to strict health and safety and public health guidelines and we are continually working with our delivery partners to make sure that we are operating in the safest way possible.
Finally, we are aware that the above may change as advice by the government and World Health Organisation also changes. As we continue to navigate these challenging and uncertain times, we will endeavour to keep you all updated, as we react to any new directives. We appreciate your support during this difficult period, and we will continue to provide the highest level of service whilst taking the appropriate measures for employee health and wellbeing.
All the best and stay safe,
Chiorino UK