Chiorino gearing up for Foodex 2020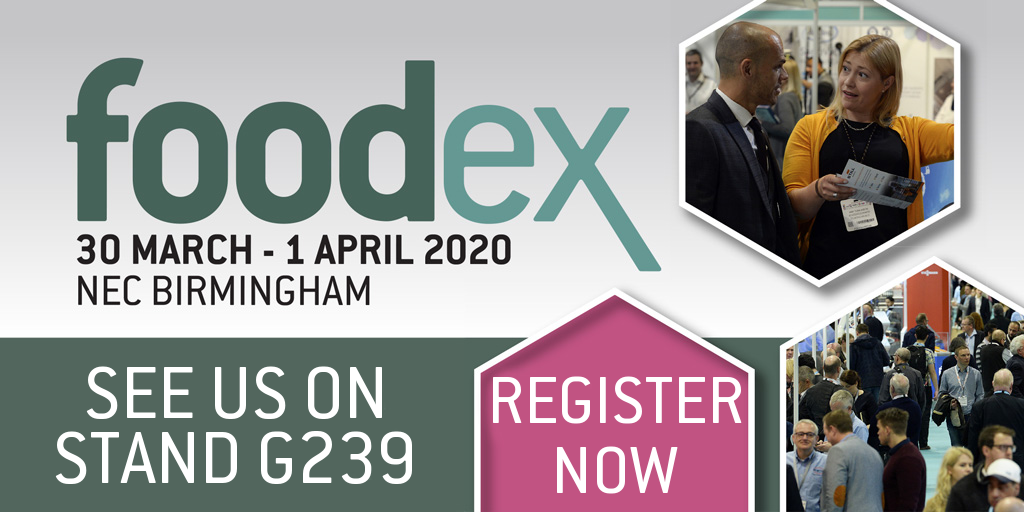 When we're not hard at work producing quality conveyor and transmission belts, the Chiorino team are always eager to get out and meet with customers and fellow industry professionals. In a couple of months, we'll be doing exactly that when Foodex returns to the Birmingham NEC later this year.
Foodex 2020 is a great opportunity to learn about and engage with the manufacturing industry and some of its greatest innovators. From 30th March – 1st April this year, visitors will be able to meet and chat with our friendly and experienced team. They'll also have the opportunity to learn more about our wide range of popular food safety products, like our excellent HP conveyor and process belts. If you're planning to attend this year's exhibition, make sure to drop by and say hello – we'll be occupying stand G239. Visitor registration is open now and completely free!
Occurring every two years, Foodex is the UK's leading trade event for the food and drink processing, packaging and logistics industries. With 30,000 attendees expected, 1500 exhibitors showing off their wares and 100 live events scheduled, this year's show promises to be the biggest and best yet. An impressive line-up of debates, seminars and masterclasses mean that whether you're an expert or a newcomer to the industry, you're sure to come away feeling informed and inspired.
Chiorino are specialists in conveyor and transmission belts and excel in providing top-class handling solutions to an array of industrial sectors around the world. To find out more about what we do or inquire about our wide range of products, call us today on 01977 691 880 or email us at sales@chiorino.co.uk.