Salesman of the Year Revealed!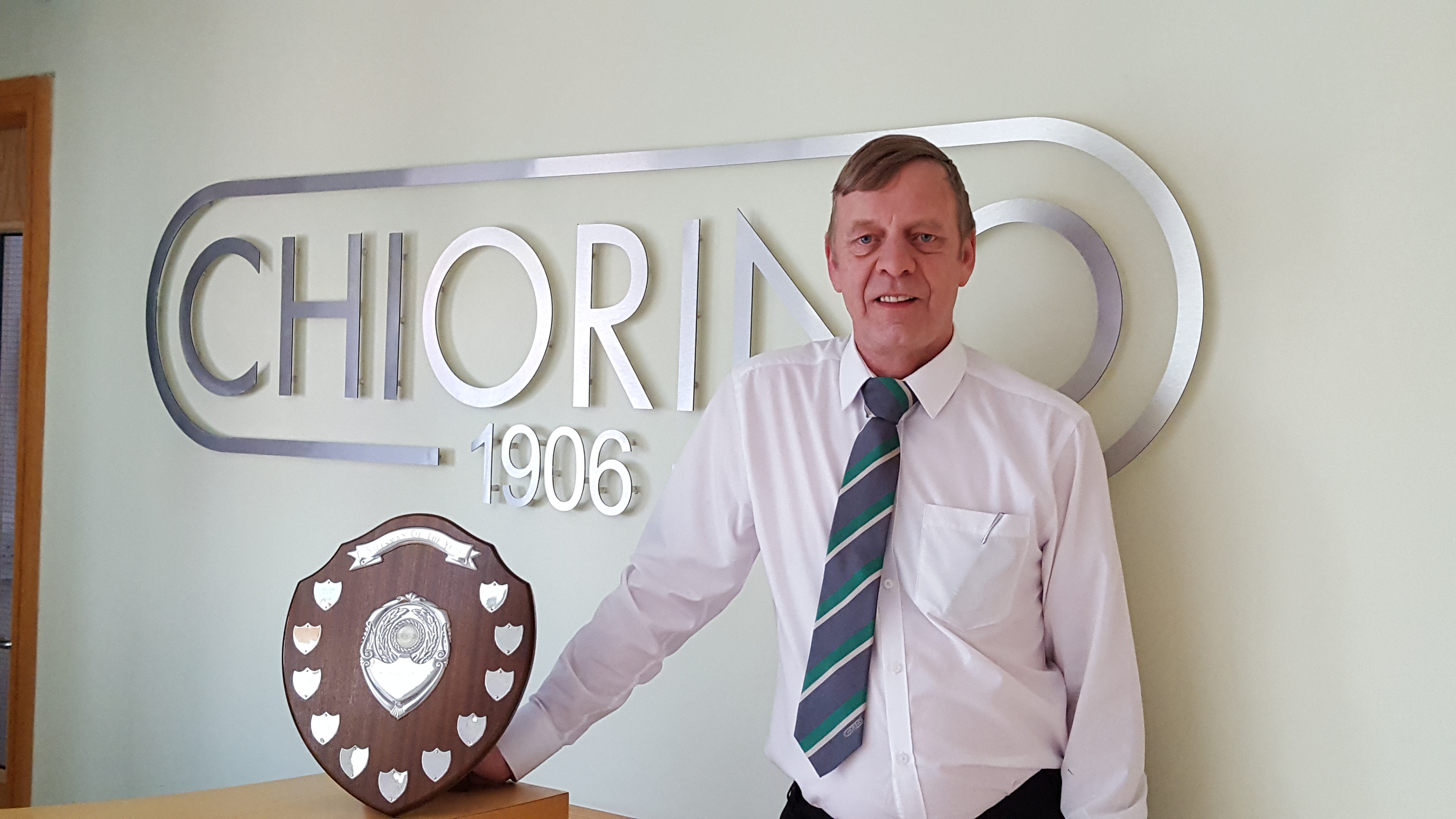 At the last Chiorino UK sales meeting, Technical Sales Engineer, Ian Street, received the title of Salesmen of the Year 2017. After Ian's hard work and dedication to Chiorino, Ian came out on top with a significant over target performance over the full year.
The presentation, made by Chiorino UK MD Carl Johnson, took place at a recent sales meeting in Chiorino HQ in Biella where the UK sales team had gathered for a sales meeting with colleagues from the HQ.
We are extremely grateful for all of Ian's endeavours at Chiorino. As a Technical Sales Engineer, Ian's role is the sales team's technical encyclopedia, representing the technical aspects of how our products can solve specific customer problems. He's an asset to our team, always providing results and representing Chiorino UK in a positive and professional light. His resilience and drive is what makes him a brilliant salesmen – aiding Chiorino in developing new relationships within our business.
Chiorino have been supplying conveyor belts around the world for over 100 years. Each year we are strengthened by the addition of new team members as well as the progression of existing ones. Specialising in industries such as Food, Paper and Logistics, we are proud to be one of the world's leading manufacturers of conveyor belts. With a team of dedicated individuals, like Ian Street, we are continuing to thrive as a company in the UK, as well as globally.
For more information about Chiorino and our services, give us a call today on 01977 691 880.