Conveyor belts and their uses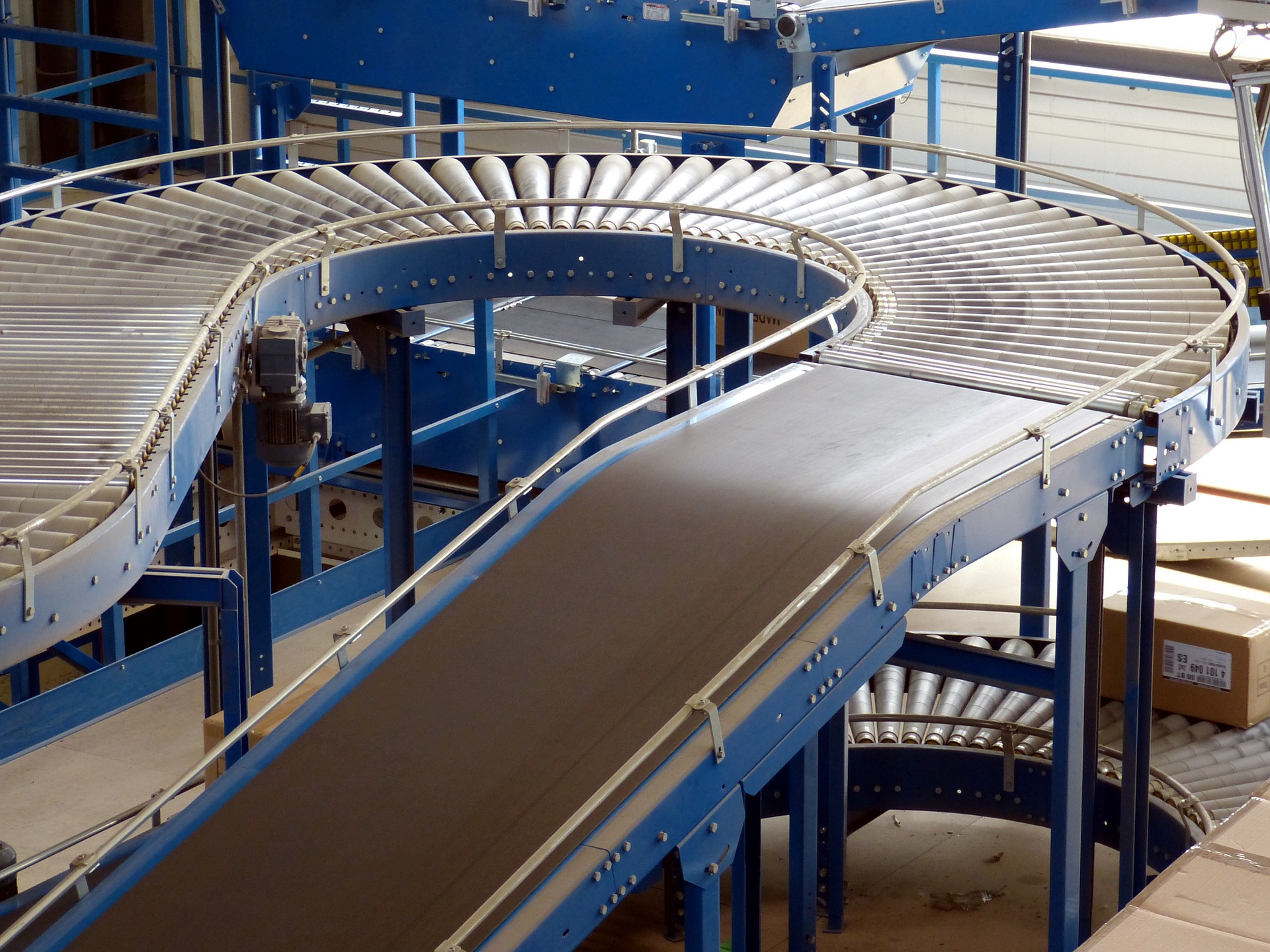 Once you've made the decision to invest in a conveyor belt it's important that you pick the type most suitable for your company and its individual needs. Key considerations when making this choice include the product(s) that will be loaded onto it (in terms of material, shape, dimensions, mass), the speed you wish your product(s) to travel at and whereabouts the conveyor belt is going to be installed (in a factory or warehouse for example or outside in all-weather conditions).
Once you have identified these things it is time to decide on the best conveyor belt for you. To help you pick, here are some of the different types available alongside some of their most common uses. If you are still not sure which is most appropriate, we recommend taking time to speak to our team in order to check that the conveyor belt is suitable for the particular use you have in mind.
All-purpose belts can be made from many types of material including PVC, leather, rubber and polyester. They are used for a variety of purposes and are suitable for inclines and declines as well as high temperatures. Woven conveyor belts are generally used in extreme temperatures and during the drying process. They are widely used in food processing as well as electronics. Plastic belts are highly durable and often employed in packaging, manufacturing and food production. In comparison, hinge conveyor belts are frequently utilised in scrap and chip removal.
Chiorino are a leading producer of conveyor belt equipment. Our products include conveyor and process belts, power transmission belts, seamless rubber belts, timing belts, machine tables and high-performance polyurethane coated fabrics. For more information about any of the belts we supply or for advice about the best product for your business please get in touch today by calling 01977 691880.