Working with Airports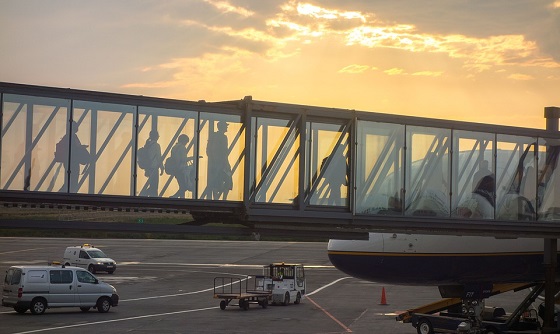 In recent news, it has been announced that Leeds Bradford Airport has been sold to an Australian investment firm, who have invested in airports globally for many years. With the airport being in one of the fasted growing regions and having already rapidly developed since opening, the investment firm saw a lot of potential. This is excellent news for Leeds Bradford Airport and it will be interesting to see how the airport expands and develops over the next few years.
Here at Chiorino we have worked with many airports across the country, manufacturing and installing conveyor belts. Our energy saving conveyors meet airport runners' growing demand for reliability, safety, and fast handling in all baggage sectors, such as check in and loading. We aim to satisfy all application needs by developing in collaboration with leading airport handling system OEMs. By doing this we hope to ensure high quality products and performance in full compliance with international safety standards.
Hundreds of airports worldwide choose our conveyors to assist their workers and passengers in the process of checking their bags in. We also supply and install X-Ray baggage control systems for security purposes to ensure the safety of passengers and employees within the airport. In addition to this, one thing which makes us unique is our 24/7 response service to repair or replace any broken conveyor belts as we understand how mandatory they are for the smooth running of airport systems.
Our conveyor belts have many benefits such as being fire retardant to prevent hazardous situations and danger to those using them. They are also manufactured to low noise fabrics, helping reduce the overall decibel level in this testing environment.
With our leading manufacturers we've developed a range of conveyor and transmission belts that are able to satisfy customers' needs for reliability within their business or work place. Along with this we provide a variety of belt coatings allowing us to select the best solution possible for specific handling requirements. To find out more about any of our products or services just give us a call on 01977 691 880.