Seasonal Maintenance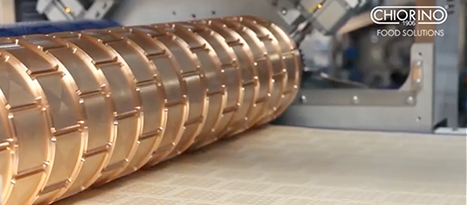 With the festive season getting nearer, this time of year tends to be the busiest for manufacturers in many industries. With an increase in the number of people shopping, whether this is in store or online, retailers need to react to the growing demand. In order to meet these demands, manufacturers are often under pressure to produce and supply more stock. This requires machines to work harder and longer hours, making it essential for them to be working at optimum condition.
Having worked with manufacturers in industries including food, packaging, and textiles for many years, at Chiorino we understand the importance of ensuring conveyor systems are checked and maintained regularly to reduce the likelihood of them breaking down. The consequences if they were to break down could include the slowing down of production, and therefore have extremely negative effects on a supply chain.
This is why carrying out maintenance work on machinery ahead of the Christmas period is essential. At Chiorino, our engineers go above and beyond to ensure clients feel confident that their conveyor systems work to the highest standard. A lot of time and research goes into all of the products we supply, and we are proud to deliver world leading belts and resistant materials. However, we realise that at times things can go wrong which is why we provide a 24/7 response service to deal with any repairs or replacements, and ensure everything continues to run smoothly.
To find out more, please do not hesitate to contact one of our team today on 01977 691 880. We have an experienced sales and technical team who can be on hand to answer any of your questions and discuss the best options for you and your business.