Case Study – Meat Processing Plant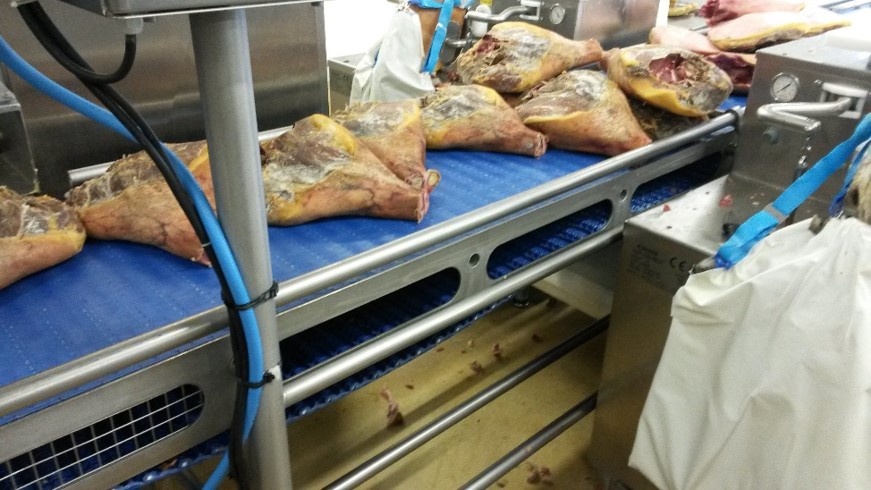 A meat producing plant has recently come on board and fitted our brand new HP Compact Drive in their plant.
They were specifically looking for a new belt for the de-boning table, a demanding and high use area of the factory. After a few in depth discussions of the pros and cons of other belts, the customer decided to go with our HP Compact Drive.
The main issue the client had with their current belt, and also what would have kept happening if they had gone with a competitor, is the lack of hygiene. Most belts cannot handle the stressors of being continuously cleaned and dried. Over time they warp and crack.
In these cracks is the perfect place for bacteria to harvest and multiply. This obviously leads to a very unhygienic belt.
This is exactly where the HP Compact drive comes in. It has been designed and formulated with heavy use and frequent cleaning in mind. Because of this the HP Compact drive is extremely resistant to cracking and warping, which means it stays usable and hygienic for longer than standard belts. This makes it perfect for the client's requirements.
At Chiorino we work with reality in mind. We know that belts can be cumbersome and difficult to handle. We also know that to properly clean them they need to be removed often. This makes traditional belts extremely difficult to keep a proper level of cleanliness.
Therefore we have made the HP compact drive belts as light as possible. We have also added a brand new locking and unlocking system, which is far easier to handle, and reduces down time. This is why the client chose the HP Compact Drive, and Chiorino, above a competitor.