The New Chiorino HP Compact Belt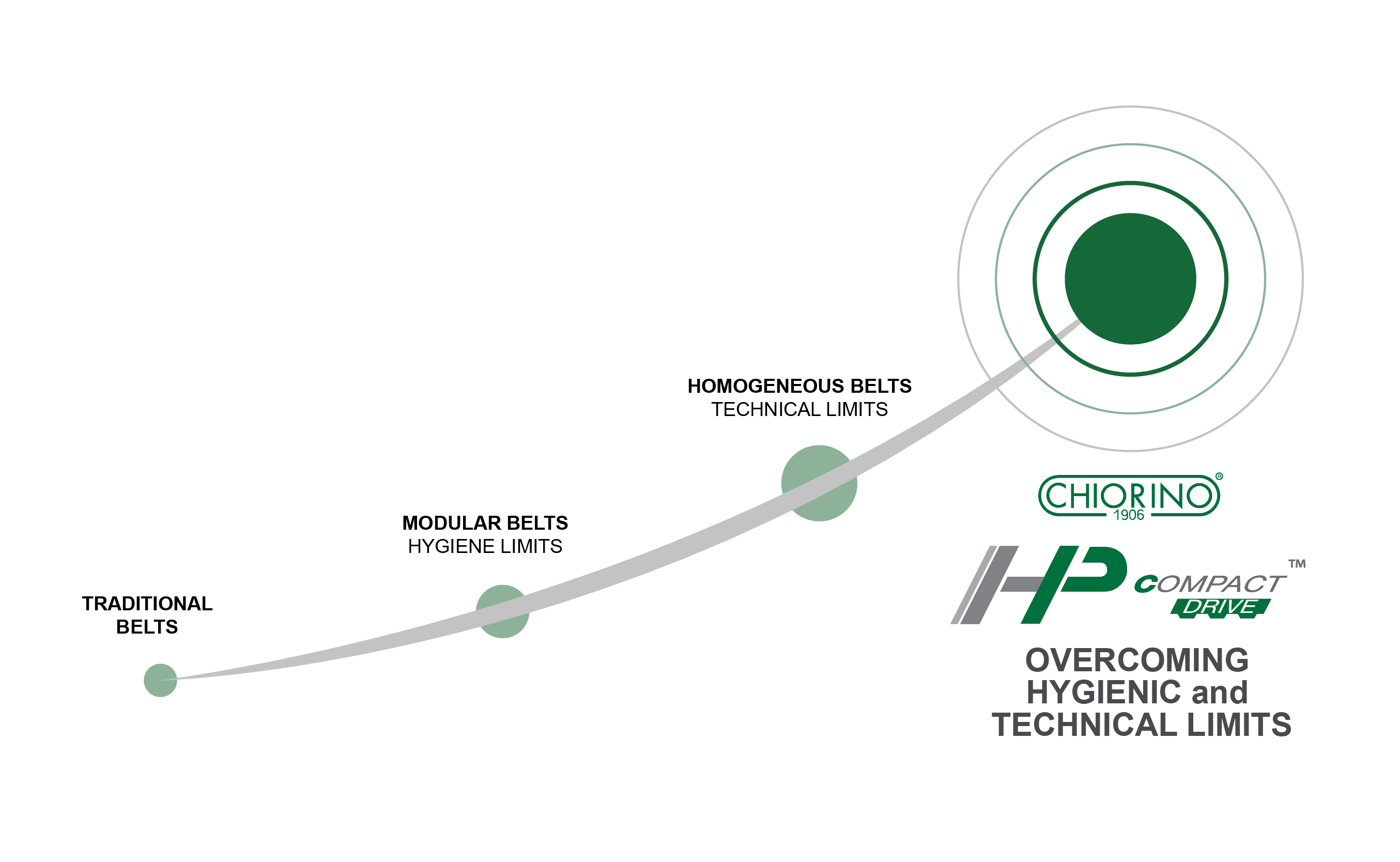 Chirorino has been supplying conveyor belts for over 100 years. You would imagine that after such a long time at the top of our game we would be resting on our laurels. But this couldn't be further from the truth.
We are in a constant state of evolution, and are always looking at how we can improve our products and service. Research and innovation is at the heart of Chiorino. It is this drive and need to improve that led us to develop our HP Compact Drive Belts.
The HP Compact Drive is a new belts concept in the field of homogeneous conveyor and process belting, smooth or positive drive, which assures total hygiene and is designed to resist the most severe cleaning procedures.
Since its inception Chiorino have gone on to develop 13 variations of the HP Compact Drive, including the new troughable versions.
When compared to traditional modular belts the HP Compact drive makes washing quick and easy, because of this 60% of water is saved, thus cutting your operational costs and total food safety is assured immediately following cleaning, again saving you time and cost.
In our experience, monolithic and traditional homogeneous belts tend to suffer from surface cracking after use and repeated cleaning. These cracks harbour bacteria, making them unsafe and unsuitable for food use.
The specially formulated polyurethane of the HP Compact Belt resists hydrolysis more than any other belt available. This means they will not develop surface cracks. Also, thanks to the closed, compact surface there is nowhere for bacteria to harbour and so are completely removed during the cleaning process.
This makes the HP Compact Belt the ideal belt for the food industry.